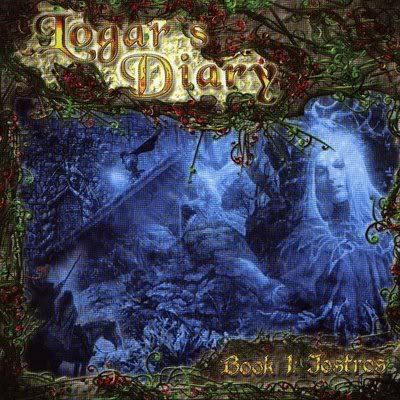 Amigos de la taberna, estoy de regreso, en esta ocasion les traigoa Logar´s Diary esta es una banda rara, y digo rara porque haciendo un estilo como el power metal, su musica no es todo lo "prolija" que podria esperarse de una banda del genero, sin embargo no es que sean malos ni mucho menos, este su primer disco Lostros es simplemente Genial, tiene grandes canciones y esa "desprolijidad" de la que les hablaba le da un toque unico a la banda.
Logar´s Diary es una banda de Power Metal desde Berlin/Alemania. La idea de la banda nació en la primavera de 1998 y hasta el invierno del 2000 no han grabado este disco con Goblins & Gnomes.
Su música tratan de las aventuras del mago Logar en el universo de Earthdawn (Earthdawn es un conocido juego de rol). Musicalmente, les gustan bandas como Blind Guardian, Running Wild y Gamma Ray, y eso lo demuestran en su album de debut. !!!
Aca les dejo una cancion en Goear para que vean de que se trata:
1. Earthdawn (Intro) 02:24
2. Lonely On The Serpent River 04:49
3. Travelling To The Blood Woods 04:16
4. Ti'An - A Troubadour's Ballad 03:30
5. Demon In The Kaer 04:06
6. Travar - The Golden City 03:23
7. Home Of The Traders - Barterstown 05:18
8. King's Hall 05:05
9. Iostros 05:20
10. My Love Still Exists 04:24
11. Déjà Vu (Outro) 03:36
Total playing time 46:11
Current Line up:
Hagen Hirschmann - Vocals (7 Seals, Desilence, Dawn)
Marco Obermeier - Bass (Harmony Dies, Apostasy/Akrival)
Steven Schubert - Guitar
Michael Kwandt - Keyboard
Felix Gretzer - Guitar
Alexander Wall - drums
SI TE GUSTA EL DISCO COMPRA EL ORIGINAL! APOYA AL METAL Y AYUDA A LAS BANDAS A CRECER!
Descarga:
Logar's Diary - Book I: Iostros
Pass: dreamchaser