Este es el primer disco basado en la pequeña novela épica "Dawnrider", escrita por Tarek Maghary, el también líder de la agrupación germana de Heavy metal Majesty cuyo primer álbum "Sword & Sorcery" fue también inspirado en una historia escrita por él. Esta nueva historia, mantiene las características de ese primer disco de Majesty (criaturas mágicas y hechiceros y guerreros) pero cuenta con la colaboración de grandes músicos y cantantes de diferentes nacionalidades, tales como Rob Rock, James Rivera, Ross The Boss, Marc Shelton por mencionar algunos para un total de 20 músicos de diversas bandas como Paragon, Majesty, Helstar, Rebellion y Wizard, por lo que Dawnrider no es en si una banda sino un proyecto concebido por Tarek en forma paralela a Majesty.
Todas las canciones están basadas en un Power Metal épico inspirado por bandas como Manowar, Helloween y más recientemente Nightwish y Rhapsody, con algunas partes muy adornadas, algunos riffs aquí y allá y algunos buenos solos, con temas a medio tiempo y las obligatorias.
Tocando netamente lo musical, este disco es bueno destacándose que cada canción es distinta a las otras y tienen un alto grado de complejidad en cuanto a los cambios de ritmo, destacándose en el disco algunos temas sobre los otros los cuales son "When Our Troops Unite" "Fate is Calling", "Assasin", "Awaiting The Night" y "Master of the Black"; la grabación es impecable con guitarras poderosas, la equidad y mezcla entre las distintas voces y coros esta muy bien lograda, los teclados están bien usados y sin exceso y el resto de los instrumentos suenan muy bien.
1. The Awakening Of Kerodet
2. When Our Troops Unite
3. They Conquered
4. Fate Is Calling
5. The Final Trial
6. Guarding The Gate
7. Awaiting The Night
8. Gift Of Dawn
9. Assassin
10. Dawnrider
11. Master Of The Black
12. Revenge
13. Parce Is Free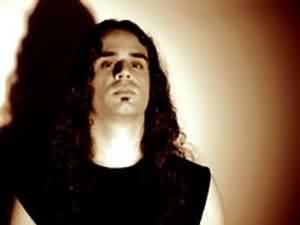 Dawnriders:
Tare "MS" Maghary (Majesty)
James Rivera (Helstar)
Rob Rock
Ross The Boss (ex-Manowar; The Brain Surgeons)
Bryan "Hellroadie" Patrick +
Marc Shelton (Manilla Road)
Michael Seifert (Rebellion)
Sven D'Anna (Wizard)
Andreas Babuschkin (Paragon)
Jurgen Aumann (Final Breath)
Charly Steinhauer (Paradox)
Rolf Munkes (Majesty, Razorback)
Bjorn Daigger (Majesty)
Chris Heun (Razorback)
Johanna Mott
Michael Grater (Majesty)
Jan Raddatz (Forsaken Knights)
Oliver Weinsheimer (Shadows Of Iga)
Gianluca Sivi (Battle Ram)