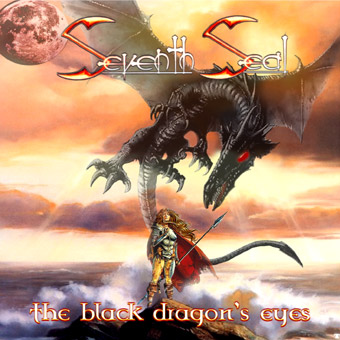 Compañeros Taberneros aqui les traigo otra verdadera Joya, una exelente banda de power metal italiana formada en 1997 la cual saco su primer y unico cd (hasta el momento, ademas de dos Eps) en el 2003, Este trabajo cuenta con canciones Muuuuuuuuuy elaboradas, claros ejemplos de esto son temas como The black dragon´s eyes (que le da nombre al disco) o Living For Honour (mi tema favorito del disco xd) o el Riding the Waves Un Temazo. por lo demas tienen todo lo que una gran banda de power metal debe tener, Buenas melodias, grandes riffs y solos de guitarras (aunque no sean extremadamente veloces) Y una gran vocalista , sin mas preambulos aqui les dejo este discazo.

Tracklist:
1 - The Ways Of The World
2 - The Black Dragon's Eyes
3 - Only A Dream
4 - Living For Honour
5 - Midnight Train
6 - Riding The Waves
7 - The Unicorn
8 - Nightly Rainbow
9 - Thundersteel (Riot cover) - Bonus Track
10 - I'm Alive (Helloween cover) - Bonus Track

Lineup:
Chiara Luci - Lead Vocals
Pasquale Bianco - Guitars
Francesco Fanciullotti - Guitars
Andrea Mati - Bass & Backing Vocals
Mark Napolitano - Drums
SI TE GUSTA EL DISCO COMPRA EL ORIGINAL! APOYA AL METAL Y AYUDA A LAS BANDAS A CRECER!